Email Martin
(830) 279-4124 Cell
(830) 232-4500 Office
(830) 232-4501 Fax
(830) 232-6709 Home
FRIO CANYON REAL ESTATE, LLC
Martin Martinez , GRI Realtor Associate
Site Updated 18 September, 2020
Martin Martinez, GRI Realtor Associate is a successful realtor with a reputation for delivering personalized, world-class service with positive results. His passion is to serve the needs of his clients and his community.
A native of the Frio Canyon, Martin has lived in Leakey most of his life where he enjoyed swimming in the Frio, hunting, fishing, and enjoying the outdoors. Martin has a wonderful wife of twenty years, Nina. He also has two children, Marcus and Olivia, who both attend Leakey ISD. He is thankful to still reside in this area, so that his children will be able to experience and appreciate what a small town has to offer.
Martin has earned the GRI designation, is a member of Kerrville Board of Realtors (KBOR), and Texas Association of Realtors (TAR). In addition to being an avid outdoorsman, Martin is very involved in his community and Leakey ISD. This diversity, allows him to represent all aspects and interests within the content of Premium Real Estate markets, bringing with him-- knowledge, experience and commitment.
Martin knows, when you are an informed buyer or seller, you will make the best decision possible for the most important purchase or sale of your lifetime. This is the reason that one of his main goals is to keep you informed on trends in the marketplace using the latest statistics for this area.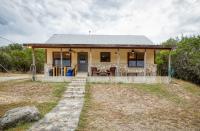 NEW LISTING
Property 011 :
Enjoy this cozy rock home with huge rock fireplace with huge views of a box canyon in the Frio canyon, which are very hard to find in this area. You have to be looking very hard to find this one…..it's a true hidden gem!!! The views of the frio river canyon are absolutely breathtaking can be enjoyed from the breezy covered porch that runs the length of the front of home. The home offers living, kitchen open concept, the living area offers vaulted ceilings making home feel spacious and open. Owners get to enjoy owners HOA park
Listed at $329,000.

NEW LISTING
Property 033 :
Property is located just minutes from the Frio, south of Leakey, close to Garner and Con Can. This 3bdrm/2bth with loft log home comes with pool/hot tub. Also comes with a volleyball court, horseshoes pit. Enjoy some relaxing evenings taking in the views from the wrap-around porch, or the views from the balcony. Enjoy making smores with the kiddos in the great open skies in the evening. Huge big oaks line the front yard for plenty or shade throughout the day. So don't wait to long, great for investment or full time home
Listed at $295,000

PENDING
Property 023 :
NO ELECTRICITY, OR SEPTIC 4X4 NEEDED…Game….Game…. and more game that is what you will find on this 24 acre tract located at the very back of a subdivision. This subdivision is located north of Leakey about nine miles off hwy 336.It borders a big ranch to the east with high fence. Property has plenty of cover, which makes it that much better for that avid hunter. This is a place where you don't want to forget anything from town. Has older well, that is being used with generator. No utilities, nearest electricity is about 3 miles away. Many game make their way back here, great sunsets can be found out here.
Listed at $79,999

PENDING
Property 024 :
This 7 acres has no utilities, about 4 miles from electricity, no septic or well. As owner in this subdivision you have access to a spring feed pond. This property is very secluded, has all a serious hunter needs. Bring the entire family to camp or just getaway for the weekend. A 4x4 is recommended especially during wet times. Game in this area are of course whitetail, hogs, turkey and of course the occasional exotic.
Listed at $37,000

PENDING
Property 007 :
WATER/ACCESS
...Properties like this with just a little over a ½ acre in this subdivision rarely come up for sale, so don't wait too long. A very short walk over to the subdivision park, one of the best little private hidden secret parks in the area. A short float will put you in Garner Park, or just sit in the park and enjoy the cool brisk water of the Frio. Excellent property to vacation or build on this lot with level land. Frio river access, views of the frio Canyon mountains doesn't get any better than this….Manufactured home and RV's allowed, property does sit on a dead end street!!!
Listed at $75,000

NEW LISTING
Property 057 :
In prime location. In the Concan area sits this awesome 21+/- acres. Property is ready to be built on, camp, hunt with a dry creek running through it. Enjoy a ride through some of the biggest and prettiest oaks you will find in this area. Property has no restrictions. This place won't last long, electricity is available. Property is mostly flat, with a hill on the western side of property with a nice gentle climb to the top. Has a lot of cedars, allowing cover for all the game, no water well, but has electricity running through east property line.
Listed at $9,000 PER ACRE

NEW LISTING
Property 28 :
A small little metal storage building sits on this 42 acres. Views that go on forever is what you will see when you step out of this building. Property has some flats and many good areas for hunting, some deep valley that will also be great for hunting. Most every night you will be able to see hwy 83 in a distance. Don't forget to bring your guns to this place, will take a while. 4X4 needed, should be great for hunting. Been a while since its been hunted, toward the back of subdivision. Must cross the frio several times, one of the most gorgeous drive into the hills you will ever drive on.
Listed at $149,905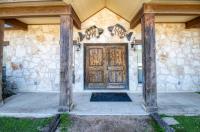 NEW LISTING
Property 014 :
LOCATION..LOCATION...LOCATION!!! This large, comfortable home is perfect for entertaining your guests outside and in. Outside features outdoor cabana w/bar and TV, basketball goal, volley ball court, swing set, horseshoes, BBQ pit/ fire pit and of course pool. You simply cannot get any closer to the ever popular music and dining venue, House Pasture, as it is just steps away. Walk to the concerts or dinner in the evening. Play a few rounds of golf at the Club at Concan which is a minute's drive from CASA BELLA or just kick back and enjoy swimming in the pool by day or putting up your feet and checking out the moon as you sit around the gorgeous fire pit in the backyard. The popular river crossings at Kenneth Arthur or 7 Bluff are both less than a five minute drive.

Listed at $410,000.

NEW LISTING
Property 018 :
IN PRIME LOCATION! BREATH TAKING VIEWS!!!!! This recently updated 2 story rental comes with 3bdrm/4bth has great VIEWS. It sits high on the mountain to absorb those views, that looks over the Con Can valley. The owner has done a great job maximizing the outdoor space with huge covered patio designed to accommodate large groups. The many sq feet of concrete allows everyone to be comfortable in the out door patio to enjoy the "L" shape pool. This house is currently in the rental pool and does great, designed to entertain large groups. Many TV"s can be found throughout the home, especially great for entertaining the younger crowd or in the upstairs game room. Along with many updates of the metal roof, game room/bunk room, family room & 2 bedrooms each with full bath comes ample parking. Lot next door also for sale, would make a great addition to this place either for more parking or another rental.
Listed at $549,500

NEW LISTING
Property 013 :
A great property located in the heart of Concan, yes rentals allowed. Must see to be able to appreciate these views from this property. A great building site at top for the views and build a nice rental/recreational home, or just a getaway. There is a great rental home adjoining this property that is on the market, so don't wait too long.
Listed at $89,500

NEW LISTING
Property 009 :
Two hunting tracts together combining for a total of 38.01 acres, good hunting area has not been hunted in a while. Access to property is difficult and challenging, on a better note, not far of a drive to get to property. This cabin was put in an area, that is very ease to access the property in any direction, well thought out on location. Property is covered in cedar, oaks are also seen throughout the property. The cabin will need some work, it's a project for the handy-,man type. You will be about 1-2 miles from the frio river or about 12 miles to Leakey. So make sure you bring your jeep or high clearance 4x4 truck.

Listed at $149,000

NEW LISTING
Property 038 :
A 5 acre tract lots of cedars and a few oaks mixed in. This subdivision is located north of Leakey about 10 miles. A place to enjoy with the whole family, build a cozy cabin or just enjoy camping. Also enjoy the cold spring feed pond, which is down road about 2 miles away. Property starts off gently, then drops off toward the back, makes a great hunting place.
Listed at $24,900